Sorry, this close is closed for enrollment!

Check out these other great options!

Planning a trip with celiac disease can feel impossible..

You might think you need:

-A backpack full of snacks
-A list of restaurants that have "gluten-free" on their menu
-An itinerary planned out to the hour..

And while this may work once or twice, you'll quickly find it doesn't solve the bigger issues we face as celiac travelers.

Issues like...

-Limited access to safe gluten-free food on travel days (especially in airports & on airplanes)

-Lack of awareness for celiac safety in restaurants (gluten-friendly menus, ugh!)

-Feeling exhausted from the new mental demands of your gluten-free diet (There's so much more to think about!)

HERE'S THE THING:

Gluten doesn't have to hold you back from traveling the world.

But you need MORE than just snacks and restaurant lists if you want to keep traveling with celiac disease for the rest of your life.

And without feeling burnt out by what's supposed to be...a vacation!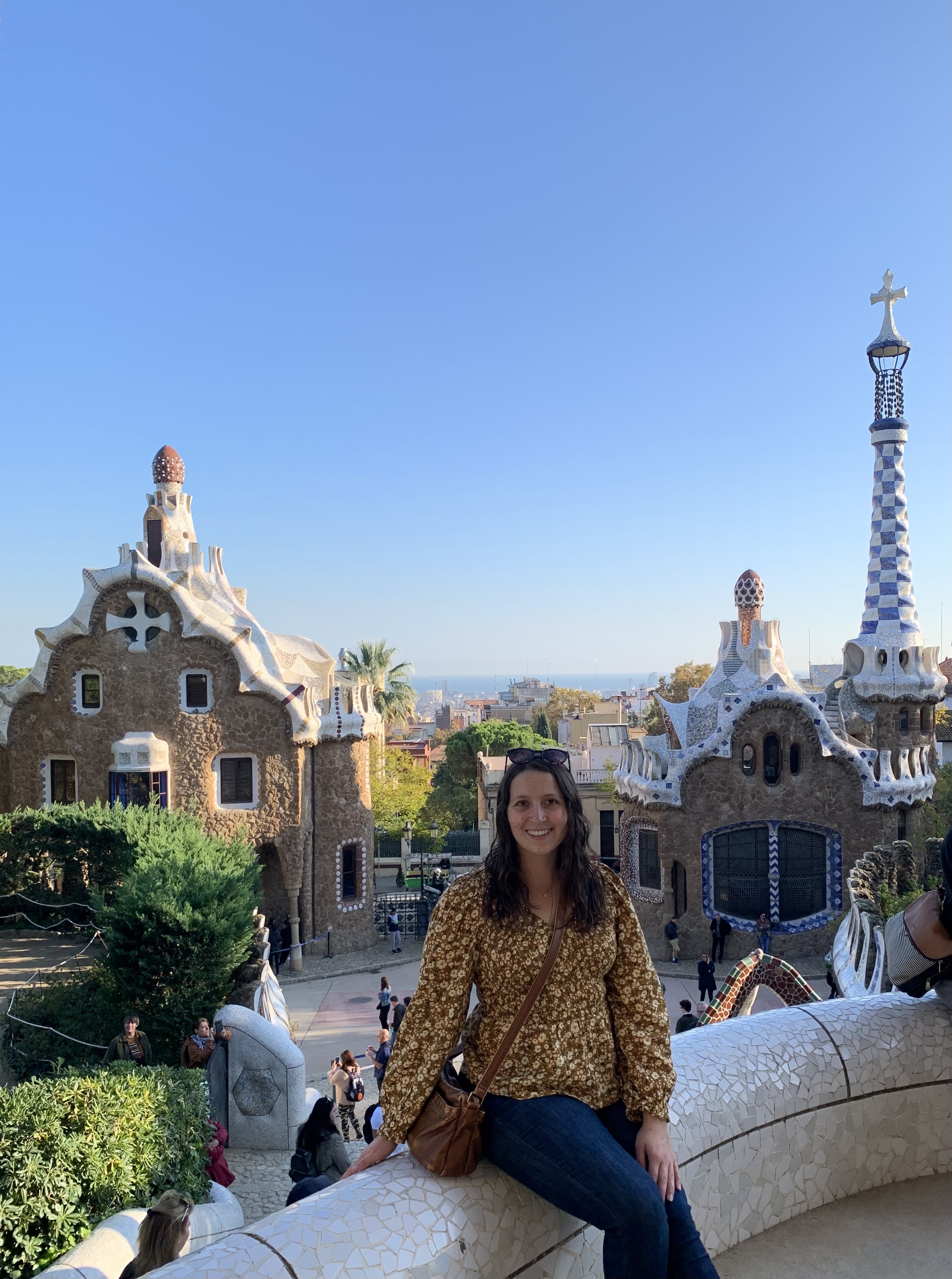 Alyssa was worried about traveling with celiac disease after her diagnosis. Then she took this course, and after, took a successful 2-week trip to Spain!


"I felt so confident on the trip
. I was in Spain for two weeks and took full advantage of the best GF spots in the area but also felt comfortable going to a couple restaurants
spontaneously
that I had not researched ahead of time. And I did not order a plain salad, I got some really delicious local food because I knew what questions to ask!
I did not get glutened at all
on my trip or feel like I was missing out on good food.
I would highly recommend this course!"
Cindi had never traveled on a gluten-free diet before. But she took this course and then had a "perfect vacation"!
"Your travel course set me up for
100% success
on our recent trip to London, Oxford and Paris! I didn't get glutened and never even had a tummy upset! I learned everything I needed to know from your travel course, and
I'm certain my European vacation was perfect thanks to the planning steps you provided."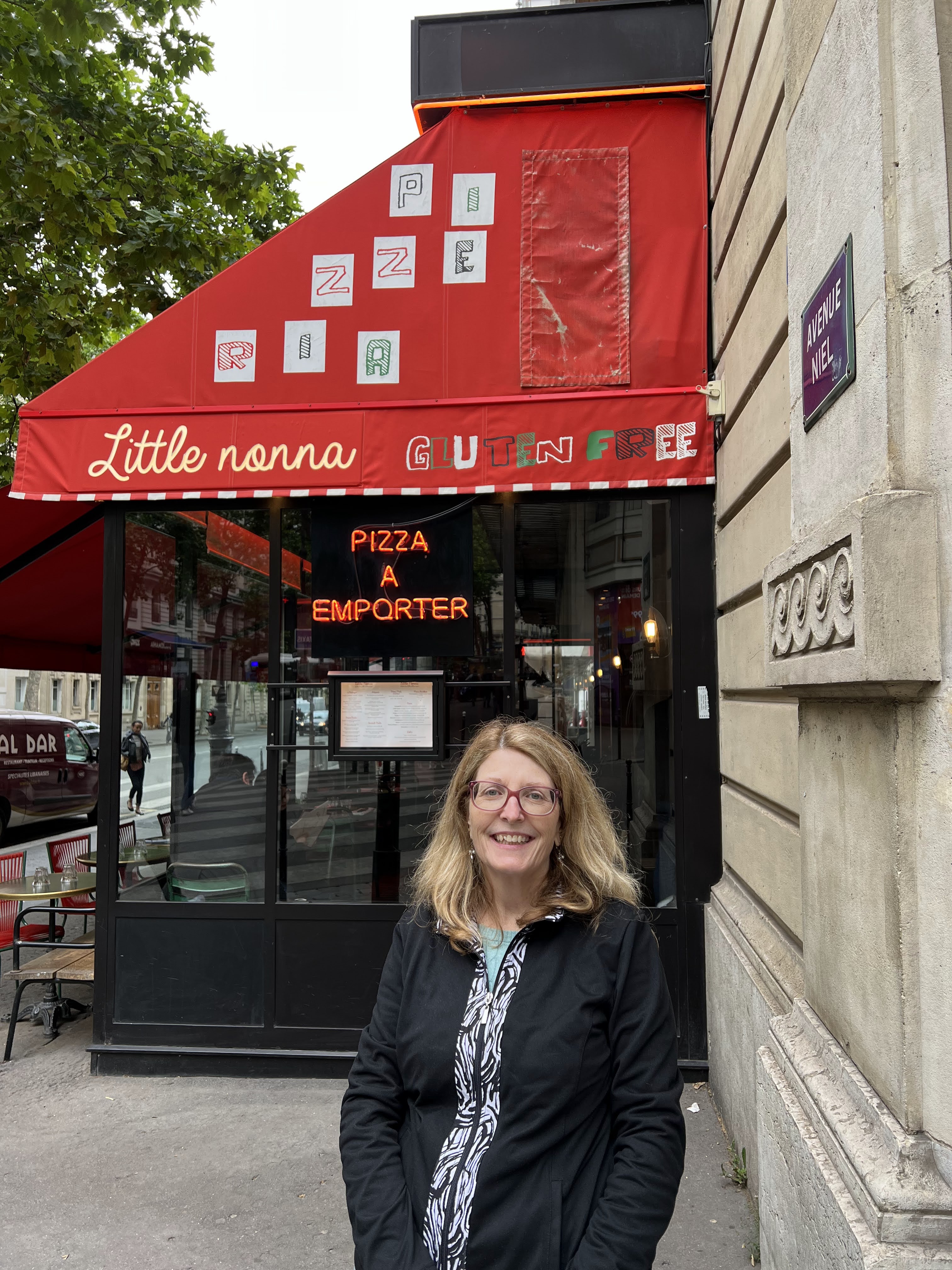 That's what I teach you inside this self-paced online course: a long-term strategy for traveling with celiac disease that goes deeper than just snacks & Googling restaurants.


And then you'll be equipped with the knowledge & skills to keep yourself as safe as possible
no matter where your adventures take you.
Meet Jen: Your Celiac Coach!

When I was diagnosed with celiac disease in 2009, I was devastated and thought my travels were over. But I refused to let gluten stop me.

So I spent 10+ years traveling with celiac to figure out the BEST way to make travel sustainable on a gluten-free diet.

Since then, I've traveled the world to more than 20 countries and more than half of the USA using this strategy!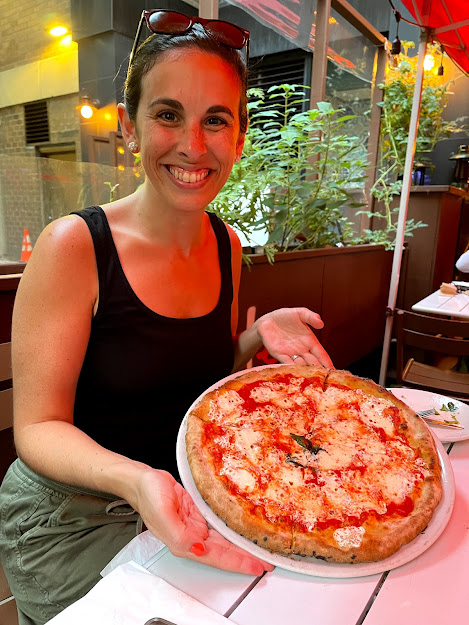 In this online course, I'll teach you..

*The mindset you need to travel on a gluten-free diet for years to come

*How to research restaurants, what to say when ordering food, and how to prevent cross-contact

*Where you can visit for delicious & safe gluten-free food here in the USA

*Destinations, countries, and travel companies around the world that cater to celiacs

*Simple strategies for going on a guided tour, a cruise, camping trip, or visiting an all-inclusive resort

*What to pack with you for road trips, air travel, and in case of gluten exposure

*How to survive airports with celiac disease: One of the most notoriously difficult places for gluten-free food!

*Gluten-free recipes, meals, and products for breakfast, lunch, and dinner you can make in Airbnbs, hotels, or hostels

& of course, so much more!

Plus, this course is self-paced, meaning you can complete it on your schedule, whenever works for you!

But don't just take my word for it.

Here's what other celiacs have been able to do with this course!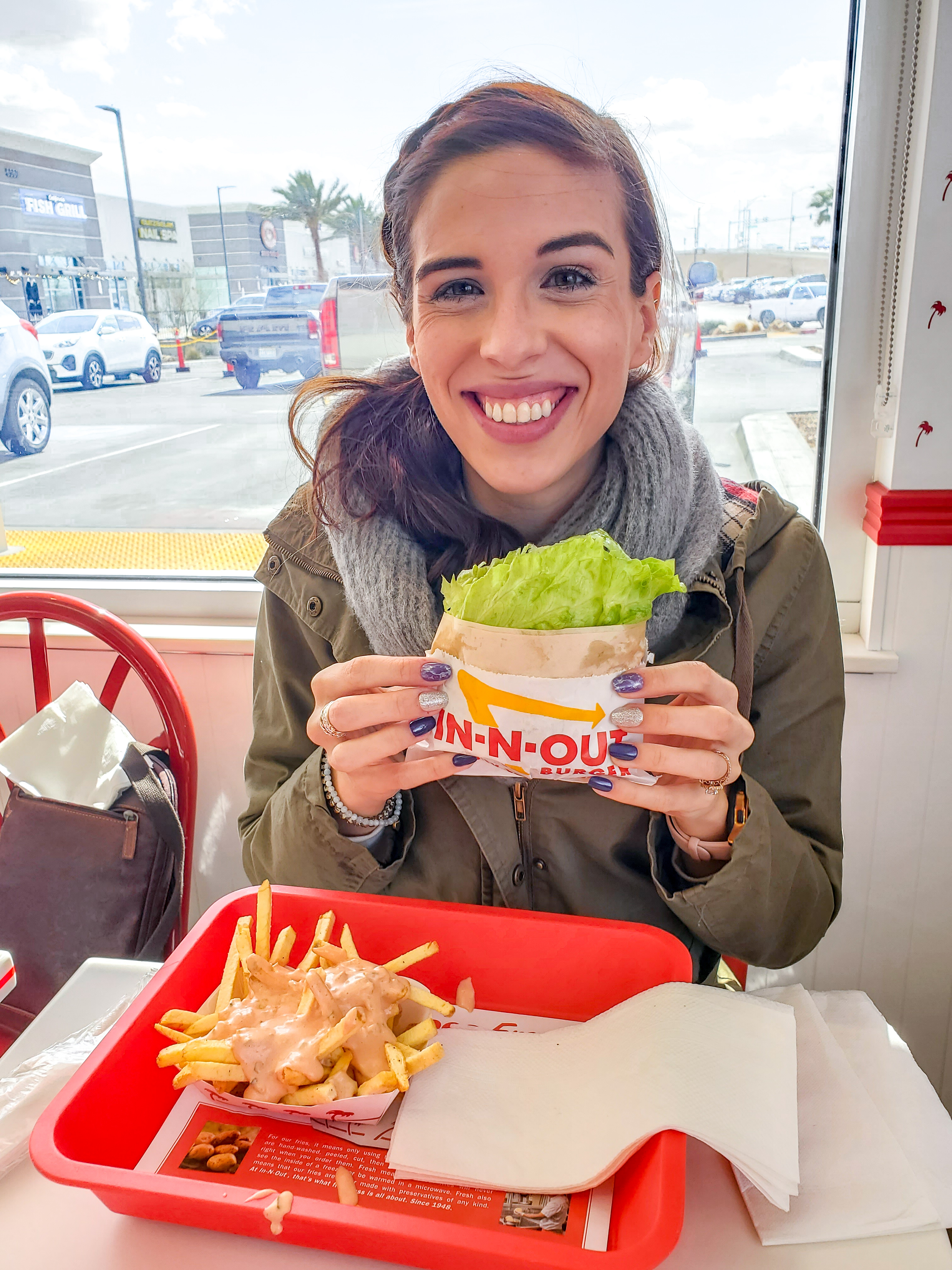 Kierstin was an avid traveler pre-diagnosis and didn't want that to end because of celiac. And after this course traveled to Hawaii, Seattle, Disney, Las Vegas, and The Dominican Republic!

"I was so overwhelmed being newly diagnosed and worried about how I would eat traveling anywhere. The course gave me a starting point for this new lifestyle and broke it down into manageable steps that I could easily start to taking
.


Jennifer had a big wanderlust spirit before her celiac diagnosis. And after taking this course, she's continued traveling to places like New York, Virginia, and Europe!
"I was an avid traveler pre-diagnosis and post-diagnosis I found myself
unable to even leave my house
because of the struggle I knew it would take to eat. After the course I realized lots of people travel all the time with celiac. I learned some tips and tricks that would make
traveling easier
.
And I learned to make finding gluten-free food part of the adventure!"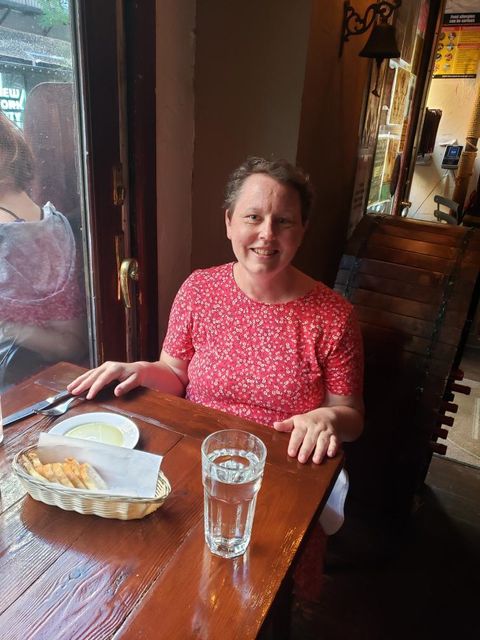 Over 80 students have been through the Celiac Travel Course.

And they've been able to use the strategies in this course to travel all over the world!

WHY LEARN FROM ME?


I've been traveling with celiac disease since 2009.

I've been to 20+ countries on a gluten-free diet across five continents. I've lived abroad, backpacked the globe for 6 straight months, and I continue to travel on a regular basis.


I have a Master's Degree in Education.


As a former educator, teaching knowledge and skill building was what I did for my career. I bring the same enthusiasm that I had for teaching high school Spanish for 8 years into all of my celiac courses & programs.
I'm certified in Allergen Training.

I've completed
four
different allergen trainings (ServSafe, FARE, Beyond Celiac GREAT Training & Always Food Safe) to ensure I'm helping you eat in restaurants as safely as possible. I work closely with a dietitian that specializes in celiac disease and only reference reputable, evidence based resources in my programs.
This course comes with EVERYTHING you need to plan a trip with celiac disease & continue traveling for the rest of your life!


But it also comes with practical tips to boost your self-confidence, mindset, and compassion with celiac disease.

And with time and practice, traveling this way can feel routine!
So if you're newly diagnosed and anxious about an upcoming trip this year...

Or you've had celiac for a while and need a better travel strategy..

And you're ready to learn how to minimize stress and make your travels with celiac POSSIBLE...

This is for you, my gluten-free friend!

Just read how other students are feeling AFTER taking this course!

What's Inside The Celiac Travel Course:

Module 1: Mindset
Get in the right head space for traveling with celiac disease & build your self-confidence as you prepare your itinerary.

Module 2: Restaurants & USA

Understand how to navigate restaurant settings with
pre-written scripts
to minimize cross-contact & gluten exposures. Be prepared for road trips, visiting family/friends, and staying safe in hotels/Airbnbs.


Module 3: International Travel

Know what to do in countries where you don't speak the language, read food labels abroad, how celiac disease is handled in other parts of the world. Feel prepared to navigate a cruise, all-inclusive resort, or guided tour in another country.


Module 4: What To Pack

What you really need to have on your packing list, and on your phone, to avoid hanger, stress, and cross-contact away from home. Plus, learn how to make your own emergency kit for tummy troubles and why having travel insurance is a smart idea.


Module 5: How To Fly

Know what you can and can't bring on an airplane and have MEALS you're ready to make so you won't go hungry. Get the details for securing a gluten-free airline meal.


Module 6: What To Eat

Meals, snacks, and products, and recipes for breakfast, lunch, and dinner to keep you well-fed. Tips & hacks for cooking meals when you don't have a kitchen.

Module 7: Going Slow & Focusing on Balance

Learn why going slow & having mental rest is so important for traveling when you have celiac. And learn what to do if you get glutened while traveling.


Plus, you get access to these BONUS Trainings:
-
Masterclass
: Planning a Celiac Safe Vacation to
ITALY:
The Land of Pizza & Pasta
(and why it's celiac HEAVEN!)


-
Training:
The
Best
US Cities for Gluten-Free Food
(With detailed restaurant guides for EACH)


-
Training:
How To Travel Hack &
Save
Thousands
On Flights, Food, & Hotels
(Because eating gluten-free is expensive enough!)
WITH THIS COURSE YOU WILL..

Feel prepared for your future vacations with celiac disease, no matter the destination!

Have MORE training & techniques that go beyond just Googling restaurants!

NOT spend your trips with your family, friends, or partner struggling and stressing over what you will eat!

Be EXCITED to continue traveling with celiac disease for the rest of your life!

Frequently Asked Questions


Is this course only for people with celiac disease?


No. While I have celiac disease, I've designed the course to be
applicable for anyone that avoids gluten for health-related reasons.


What can I expect from taking this course?


You can expect 7 modules of travel advice, videos, information, resources, and strategies designed to help you confidently plan a trip or vacation safely on the gluten-free diet.


Can I take the course at my own pace?


Yes. This is a self-paced course, meaning there is
no live teaching component or 1:1 support.
The course is structured into seven modules that you can break into weeks, or even days.


What if I'm not satisfied with the course?


I do not allow refunds under any circumstances.
I designed this course to teach you how to take a trip with celiac disease.
Please be sure before purchasing.


Will this course guarantee I won't get sick while traveling?


No, but it will
significantly lower the chances.
There are no guarantees when traveling or dining out with celiac.
But this course can significantly reduce your risk that you get sick, lower your stress levels, and help you live a balanced approach to eating away from home so you can continue enjoying yourself and living life to the fullest with celiac.
Please note I am not a medical professional or healthcare provider nor do I claim to be. This course should not be considered treatment for a gluten-free diet. Please speak to your doctor or healthcare professional regarding treatment for celiac disease.