Prevent cross-contact, enjoy delicious gluten-free food, and have FUN traveling with celiac!
Does this sound like you?

You were recently diagnosed with celiac disease and have a BIG wanderlust spirit! You don't want that to disappear now that you can't eat gluten.

You really want to feel CONFIDENT dining out in a restaurant & say the right things to restaurant servers, so you can eat safely and prevent a gluten exposure!

You're stressed over your food when traveling, and want to feel more prepared for situations on the go! What if they don't speak English? What will you eat in a hotel room? What if there are no safe restaurants?

BUT MOST OF ALL:

You're nervous about getting glutened and worried that it will ruin your trip!

HERE'S THE THING:

Gluten doesn't have to hold you back from traveling the world, eating delicious food, or staying celiac safe.

YOU CAN significantly lower your risk of getting sick away from home & avoid gluten as much as possible.

It's all about having a balanced approach to traveling that combines easy gluten-free meals with restaurant dining.

And it's making sure you have the skills in celiac safety, cross-contact prevention, and the self-confidence to speak up for your needs!

THAT is what you can do inside this course!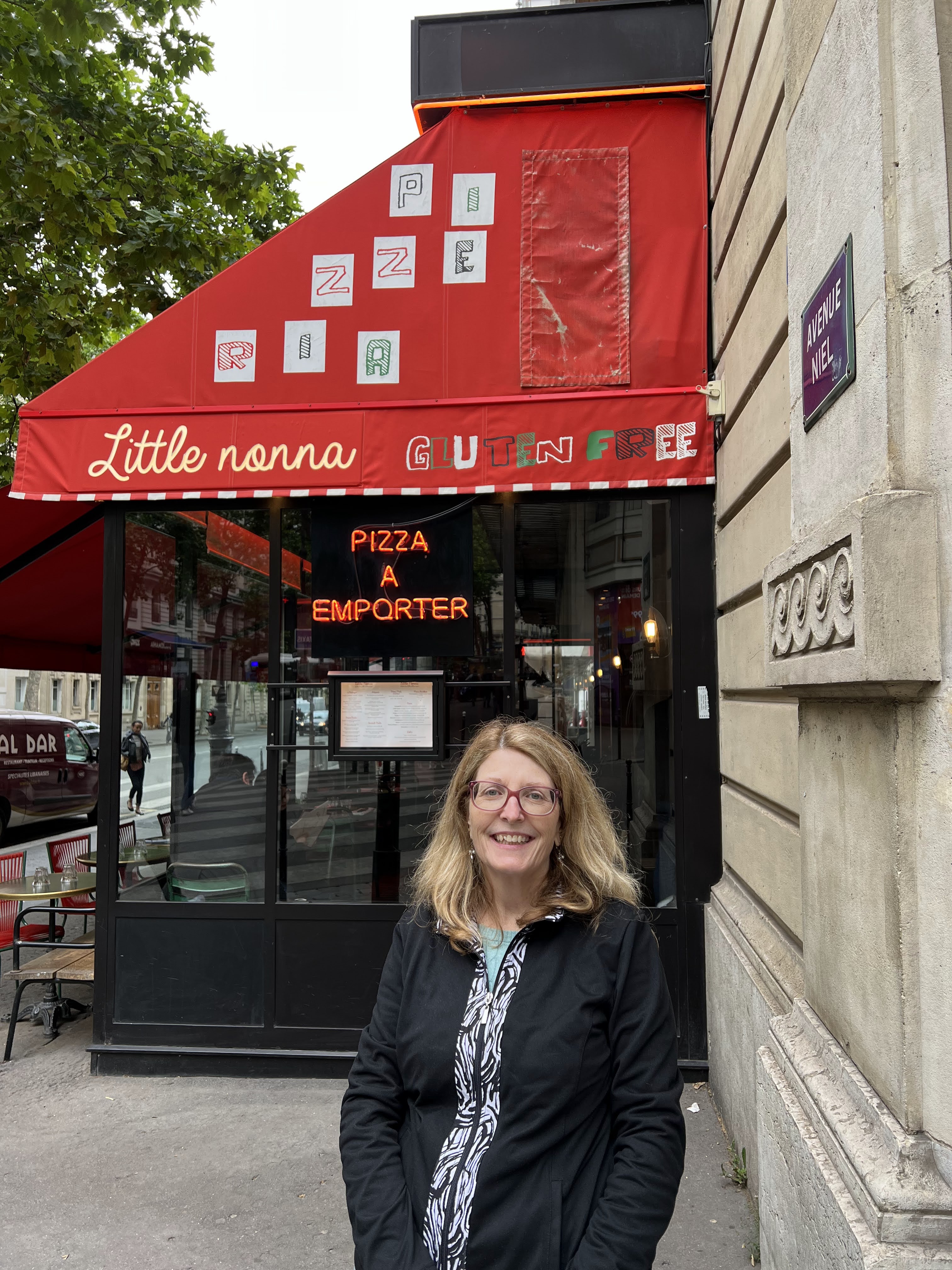 Cindi had never traveled on a gluten-free diet before.


"Your travel course set me up for 100% success on our recent trip to London, Oxford and Paris! I didn't get glutened and never even had a tummy upset! Not to say there weren't challenges. We booked a fancy dinner cruise in Paris that promised gluten-free options, but the waiter wasn't very knowledgeable and I had to be very firm and clear to make sure I didn't get sick. (It worked!) I learned everything I needed to know from your travel course, and I'm certain my European vacation was perfect thanks to the planning steps you provided. I'm glad I took it seriously and did the preparation - it made it so much easier!"

Alyssa was worried about traveling with celiac disease after her diagnosis.


"
I felt so confident on the trip
. I was in Spain for two weeks and took full advantage of the best GF spots in the area but also felt comfortable going to a couple restaurants spontaneously that I had not researched ahead of time. And I did not order a plain salad, I got some really delicious local food because I knew what questions to ask!
I did not get glutened at all
on my trip or feel like I was missing out on good food.
I would highly recommend this course!"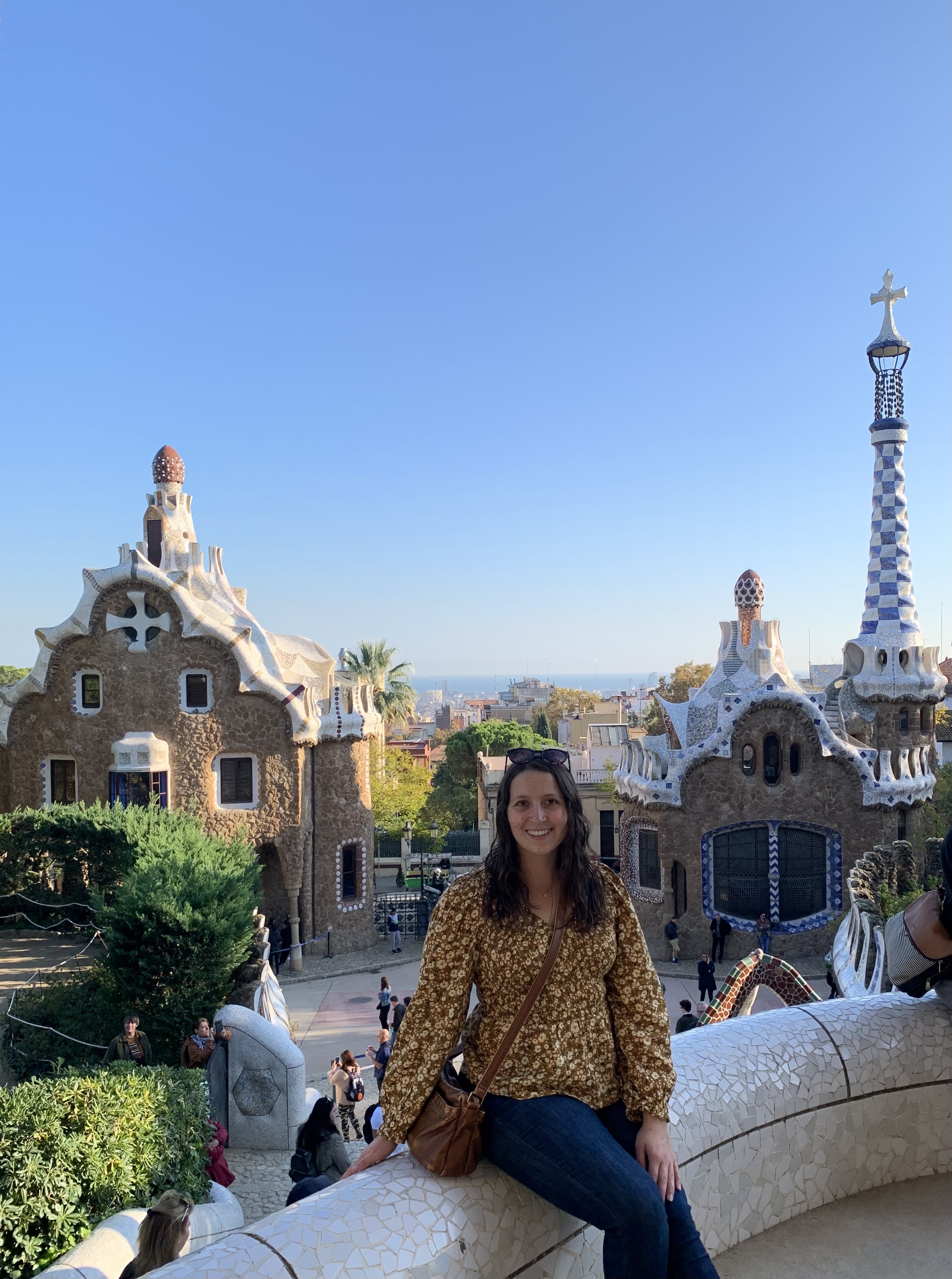 How would it feel to take a trip with celiac disease where you actually had FUN & felt confident speaking up for yourself?

*You would say YES to traveling with celiac disease, because you understand celiac safety.

*You would stop telling yourself "I can't go there" and start researching & preparing ways that you CAN.

*You would know what to do in restaurants & feel comfortable asking questions to prevent cross-contact.

*You would discover amazing, delicious gluten-free foods in your travels and CELEBRATE yourself for making your trip happen!

*You would balance restaurants with prepping easy meals in your hotel/Airbnb so you don't get overwhelmed by decision fatigue.

*You would feel empowered, strong, and proud of yourself with celiac disease!

...And with time, traveling would become easier, taking trips would be more routine, and you could be more spontaneous because you KNOW what to do when traveling with celiac!

I was once in your shoes.


When I was diagnosed with celiac disease in 2009, I was devastated.

I remember thinking, "How the heck am I supposed to go anywhere?"


But I refused to let gluten stop me.

So I spent 10+ years traveling with celiac to discover what worked (and what definitely did NOT work) to travel without getting glutened all the time, feeling stressed AF, or coming home needing a "vacation" from my vacation. No thanks!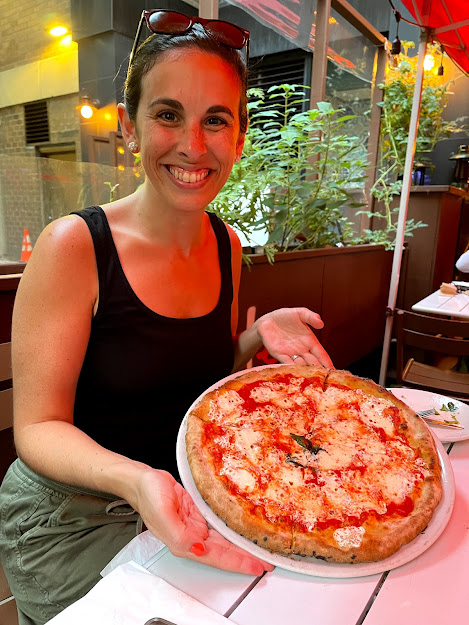 In this course, I'm sharing exactly what you need to eat safely, enjoy tasty gluten-free food, and have FUN traveling with celiac.

Whether you are road tripping, going out of the country, visiting a resort, or have a family vacation planned...

I'll teach you the strategies I've used to travel the world with celiac to more than 20 countries.

And if I can do this, SO CAN YOU.

But don't just take my word for it:

Here's what other celiacs who were nervous to travel had to say about it!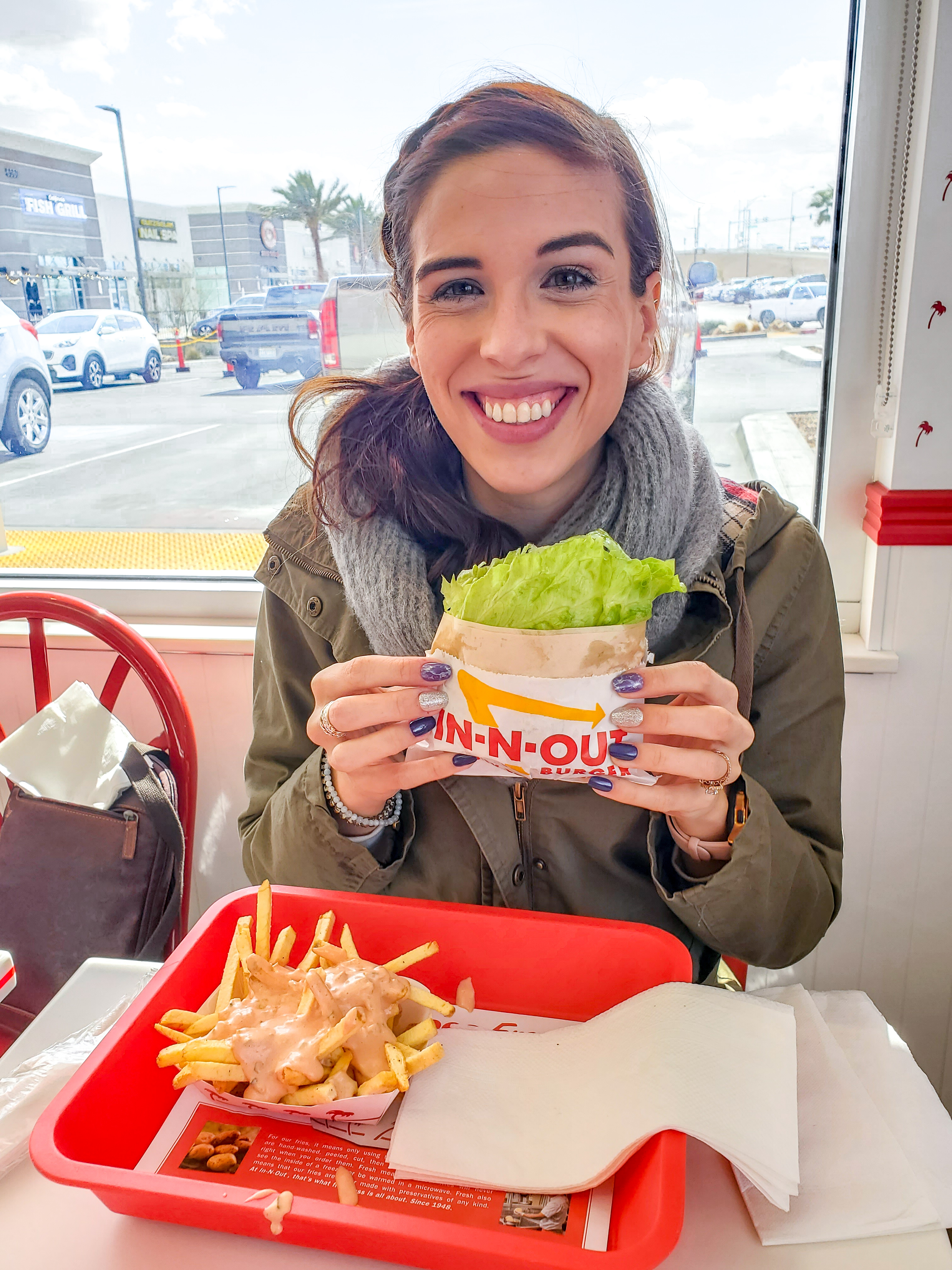 Kierstin was overwhelmed by her celiac diagnosis but eager to learn how to travel with it.


"I was so overwhelmed being newly diagnosed and worried about how I would eat traveling anywhere. The course gave me a starting point for this new lifestyle and broke it down into manageable steps that I could easily start to taking. I recently went on an almost entirely stress free vacation to Vegas where I ate like a queen."

Jennifer had a big wanderlust spirit and was worried how to continue her adventures gluten-free!
"I was an avid traveler pre-diagnosis and post-diagnosis I found myself
unable to even leave my house
because of the struggle I knew it would take to eat. After the course I realized lots of people travel all the time with celiac. I learned some tips and tricks that would make
traveling easier
.
And I learned to make finding gluten-free food part of the adventure!"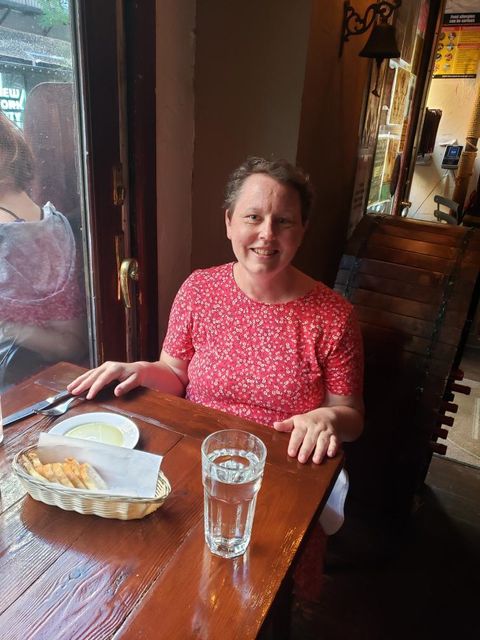 WHY LEARN FROM ME?


I've been eating, living, and traveling with celiac disease since 2009.

Your struggle was my struggle.
You are not alone in feeling scared, frustrated, or nervous about traveling with celiac. And I made
all the mistakes
along the way. That means
you can quickly learn what to do without having to suffer like I did
(helllooooo gluten exposures!)
I have a Master's Degree in Education.


Teaching is my jam. Creating courses and empowering my students is literally what I did as a teacher, and what I do now as a celiac coach & content creator.
I will guide you and empower you, but also encourage you and hold you accountable.
You can do this.


I'm certified in Allergen Training.

I've completed
three
different allergen trainings (ServSafe, FARE, & Always Food Safe) to ensure I'm helping you eat in restaurants as safely as possible.
I work closely with a dietitian that specializes in celiac disease. I only reference reputable, evidence-based sources of information in creating this course.
This course comes with 40+ video trainings so know exactly what to expect of your food when traveling to your destination.


But it also comes with modules, videos, and exercises to improve your self-confidence, mindset, and compassion for yourself on a gluten-free diet.

And with time and practice, this can feel like your new normal, and your confidence will SOAR, just like these Celiac Travel Course Students!

What's Inside The Celiac Travel Course:

-7 Modules & 40 Video Trainings to Plan Your Trip With Celiac Disease in a safe, balanced, & FUN way!



-4-Step Travel Strategy focused on BALANCE, not burnout:


-Evaluate Your Trip
-Research Restaurants
-Plan For Your Meals
-Go Slow.

-Step by Step
plan + scripts for dining out in restaurants so you can identify red flags, minimize cross-contact risk, and avoid getting sick

-Recommendations from dietitians & celiac experts
for what to do if you suffer a gluten exposure away from home, and ways to practice self-forgiveness so you don't beat yourself up over it
-Celiac Travel Resource Directory
with links to celiac travel guides, websites, & companies that cater to celiac travelers
to inspire the HECK out of you to book your tickets!

-
Check In Forms
throughout the course to ask questions and get additional support for your trip & itineraries


-Meal & Snack Ideas
for road trips, to bring on airplanes, or foods you can bring that are
more than just a granola bar
(so you don't go hungry!)

-
BONUS Video Trainings
including:

-Planning a Celiac Safe Vacation to ITALY (1 Hour Masterclass)

-
The 3 Best US Cities for Gluten-Free Food (plus links for restaurant guides for each)

-
How To Travel Hack & Save Thousands On Flights, Food, & Hotels
THIS COURSE IS FOR YOU IF...

You are tired of letting your FEAR of getting glutened stop you from saying "YES" from a full life of travel that you desire.

You want to feel EMPOWERED, excited, and proud of yourself because you SPEAK UP for your celiac needs!

You want leaving home to feel EASY and routine, and not spend hours stressing over what you will eat, but instead have a PLAN for your food that feels good.

You know that traveling will take practice and are ready to hold space for the mistakes that may happen along the way, because that's how you LEARN.

You're READY to step into your POWER with celiac and start TODAY so you can travel where YOU want to go!

Reminder: The Celiac Travel Course is self-paced, meaning you will go through the content on your own.

You have to be a self-starter with a strong sense of discipline to get the most value out of this course and APPLY what you've learned.

But if you want to QUICKLY implement these strategies so you can start feeling empowered and ready to take on the world gluten-free..

Having someone hold your hand WHILE holding you accountable will give you the BEST results!

With VIP Coaching, You'll Get:

-Everything inside the Celiac Travel Course + ALL Bonus Trainings, Check-in Forms, & Resources


-60 Minute 1:1 Coaching Call with Jen to ask questions, get tailored advice for your upcoming travels, and quickly start practicing what you've learned

-Full PDF Write-Up from the 1:1 Call with tailored strategies, tips, and resources customized for your SUCCESS when eating away from home

-1 Month FREE Access to the Gluten-Free Support Group to connect with other celiacs just like you & get additional coaching (2 60 Minute Group Coaching Calls, Celiac Resource Library, + 24/7 Group Chat!)

What Clients Have Said About 1:1 Travel Coaching


"We're going out of the country to an all-inclusive resort and I was super worried about finding safe, gluten-free food my kids and I could eat. After talking to Jen
I feel so confident in going on this trip!
She was absolutely amazing and went above and beyond for us. She really helped ease my anxiety of traveling with celiac disease and kids."
- Liz S.


"I feel so much more confident now in traveling to Spanish speaking countries with celiac disease. I now know what to ask and how to say it in Spanish. Also, I was very impressed with all the research Jennifer did before our call in order to provide the best assistance for me. She is so knowledgeable and will go the extra mile to get her clients the information they need."
- Kathy B.
Frequently Asked Questions


Is this course only for people with celiac disease?


No. While I have celiac disease, I've designed the course to be
applicable for anyone that avoids gluten for health-related reasons.


What can I expect from taking this course?


You can expect 7 modules of travel advice, videos, information, resources, and strategies designed to help you confidently plan a trip or vacation safely on the gluten-free diet.


Can I take the course at my own pace?


Yes. This is a self-paced course, meaning there is
no live teaching component.
The course is structured into seven modules that you can break into weeks, or even days.
If you are looking for additional guidance, support, and help for leaving home, the VIP option sounds like a better fit!


What if I'm not satisfied with the course?


I do not allow refunds under any circumstances.


As a celiac coach, former teacher with a Master's Degree in Education, a world traveler, I designed this course to teach you EXACTLY how to take a trip with celiac disease. If you are unsure if this course is right for you, please send me an email: [email protected]


Will this course guarantee I won't get glutened while traveling?


No, but it will
significantly lower the chances.
There are no guarantees when traveling or dining out with celiac. Everyone's celiac disease is different.
But this course can significantly reduce your risk that you get sick, lower your stress levels, and help you live a balanced approach to eating away from home so you can continue enjoying yourself and living life to the fullest with celiac.
Please note I am not a medical professional or healthcare provider nor do I claim to be. This course should not be considered treatment for a gluten-free diet. Please speak to your doctor or healthcare professional regarding treatment for celiac disease.